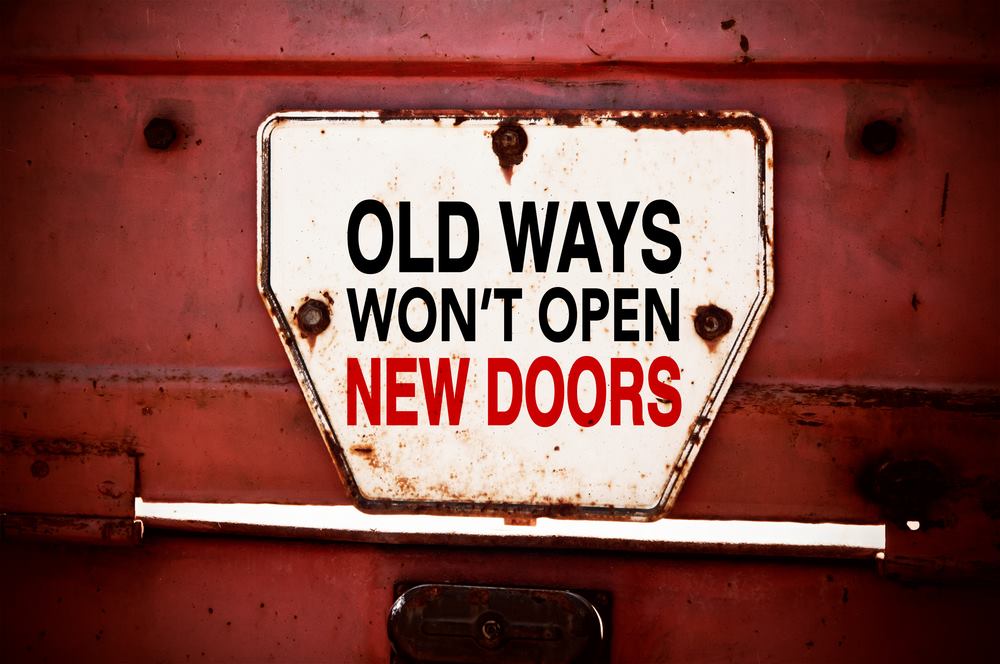 Going with the basic definition, "A Creative is the artwork, design, and concept that goes into a website or ad". It carries the core message of marketing and binds together all the major things that need to be communicated to the target audience.
It has evolved over time and has undergone many changes with every next better than the previous one. However, if we need a very clear line of demarcation then it will be Creatives of Pre-Social media Age and Social Media Age.
Pre-social Media age was the time when people use to check out newspapers, and billboards across streets to see "What's New?". In no means, it says that Internet wasn't there. But almost all those attention-grabbing subtle creatives were hosted on the mediums like digital billboards, newspapers, magazines, television, etc. which are classified as Traditional today. In no time, Internet started spreading its web and connecting people with it. This was the start of "Social Media Age" which made all the difference.
If we see then traditional creatives were something that was created out of prior research, experience and assumption. Figuring out what is wrong with the creative was next to impossible. Instead, marketers chose to replace entire creative instead with a new one. But the advent of social media has brought in multiple tools that can let you know what a lot of people are interested in your ad, how they felt after seeing your ad, where do they stay, what they didn't like in your creative and much more. Based on these findings, marketers today change some part of the creative and other configurations which ultimately make the creative loved by the desired set of people.
However, pre-social media age creatives if backed by the great tools, can bring in great difference. So, where does the actual difference comes in?
Today, medium for hosting creatives has changed drastically. In social media, they are more into videos, Images, plain text, gif and much more. And this is what has made the difference. Today, most advertisers follow the crowd-culture approach wherein, they see what is trending and try to make their creatives aligned in that line. E.g. McDonald's mascot, Ronald McDonald, taking Ice bucket challenge was indeed a great creative.  The crowd culture changes very fast today and so the creatives for them. So, in order to keep the audience hanging on board, brands need to ensure that their creative justify their expectations. Now, if you look back at traditional creatives, then you'll realize that they hardly bothered about crowd culture, or so called "the trend" and with today's crowd, it is clear that if marketers don't care about crowd culture then crowd also does not care about them. This failure of traditional creative to adapt with audience's changing trend is the reason why they are not able to produce that engagement that they did in the pre-social media age.
Time is changing fast and soon there will be another line of demarcation which will be known as Post-social media age. No one has seen it but analysts believe that either of the things will happen, people will go too much into social media web or they will be out of social media completely, thereby staying isolated from each other, despite being in the virtual world. Augmented Reality and Virtual Reality have slowly started showing their presence and soon there will be a time when big minds would be discussing on the topic "Creatives of social media age do not produce engagement today in post-social media age"
Will it perform?
If you can relate, then in case of traditional creatives or creatives created for traditional media hosts, there was no such analytic support from where an advertiser can judge whether the problem with whole creative or just a part of it. But today, because of such strong backing, advertisers can not only see what is putting their ad low but can also see what changes, if made, can make the ad a hit.
This doesn't sound something that should be here but it is. Today's creatives are being created by keeping in mind that first few seconds decide whether users are interested in your ad or not. Their low interest is not good for your ad!
Unlike earlier times, today's creatives fail to impress the audience, if they rely on low-quality images and content. So, compromising on the quality of the content in creative is a big NO!